NEW MATIC Electromechanical Anti-theft System
Our price:

USD$

Price

USD$

Use bonus points

pt.
Description:
Advantage:
Mechanical and electrical integration provides all-around anti-theft protection.
Quick and convenient, unlocking and locking can be done in just one second with the remote control.
Driving safety is ensured as the remote control cannot be locked by mistake while driving.
Beautiful design that does not damage the appearance or structure of the car body or gear seat.
Patented technology ensures that the lock enters the repair mode if any abnormality is detected.
Special function that allows temporary parking without turning off the engine.
Specifically designed for special vehicles, with different lock structures for each model.
Patent:
Taiwan Utility Model Patent No. M360170
China Utility Model Patent No. ZL 2010 2 0565841. 4
China Utility Model Patent No. ZL 2015 2 0392466. 0
Product storage:

0
Solded:

0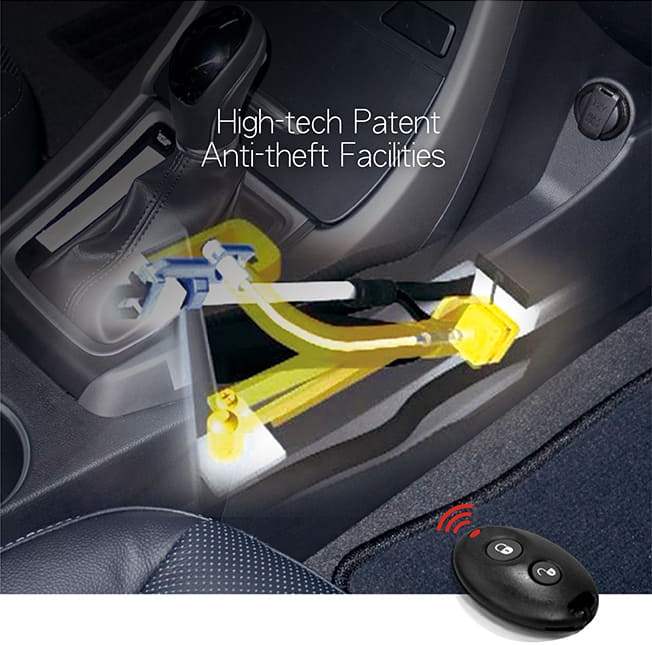 Product storage:

0
Solded:

0