Our price:

USD$

Price

USD$

Use bonus points

pt.
Description:
Advantage:
The wheel lock can prevent tires from being stolen.
Use a permutation combination of gears, making it difficult for thieves to decipher.
The wheel lock has a variety of structural combinations.
The wheel lock can only be unlocked with a special unlocking tool, not an ordinary socket wrench, increasing the anti-theft effect.
Product storage:

0
Solded:

0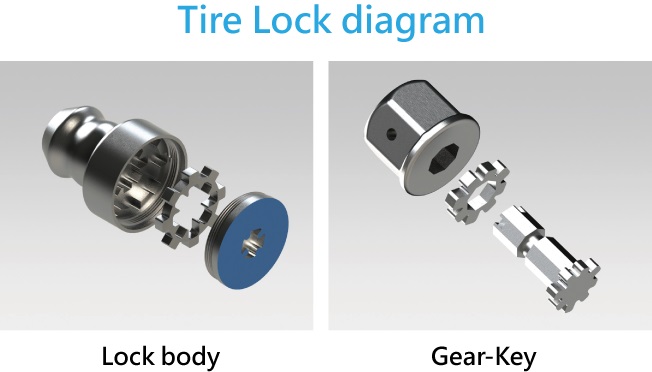 After installation, there will be two parts. One is the lock body which is installed on the tires; the other is the gear-key. Without this gear-key, it cannot be unlocked.
Product storage:

0
Solded:

0